His name is ГЕОРГИЙ ТАУТИЕВ = Georgy Tautiev / Georgii Tautiev, but Google Translate also translates it sometimes George Tautiev or George Taut.
Georgy is young but very strong armwrestler, a new hope of North Ossetia–Alania (a federal subject of Russia), and he lives in the capital Vladikavkaz.
Last year, Georgy had many accomplishments in armwrestling, including 2 gold medals at EuroArm 2013; 1 gold medal for the right hand and one bronze medal for the left hand at 35th World Armwrestling Championships 2013.
JUNIOR18 MEN LEFT 75 KG
JUNIOR18 MEN RIGHT 75 KG
1.

GEORGII, TAUTIEV. RUSSIA

;
1.

GEORGII, TAUTIEV. RUSSIA

;
2. JURCA, ANDREI. ROMANIA;
2. BUIVIDAS, LINAS. LITHUANIA;
3. IGOR, DYAKOV. RUSSIA;
3. SAHIN, OMER. TURKEY;
4. CAGDAS SARIGUL, SITKI. TURKEY;
4. JURCA, ANDREI. ROMANIA;
5. ERIKLI, MURAT CAN. TURKEY;
5. IGOR, DYAKOV. RUSSIA;
6. SEROB, GALSTYAN. ARMENIA;
6. SEROB, GALSTYAN. ARMENIA;
7. CAGDAS SARIGUL, SITKI. TURKEY;
JUNIOR18 MEN LEFT 80 KG
JUNIOR18 MEN RIGHT 80 KG
1. MELADZE VALERIAN. GEORGIA
1.

GEORGY TAUTIEV. RUSSIA

2. MARAT AIBAZOV. RUSSIA
2. BINATOV ELCHIN. GEORGIA
3.

GEORGY TAUTIEV. RUSSIA

3. MARINOV HRISTYAN. BULGARIA
4. BINATOV ELCHIN. GEORGIA
4. ALEXEY BATALOV. KAZAKHSTAN
5. MARINOV HRISTYAN. BULGARIA
5. MUKHAMMED AUYEZOV. KAZAKHSTAN
6. NICOLAESCU SORIN. ROMANIA
6. MARAT AIBAZOV. RUSSIA
7. ITO MASAKI. JAPAN
7. MELADZE VALERIAN. GEORGIA
8. ARTEM SEREDA. UKRAINE
8. KOGL MARKO. CROATIA
9. KALNACS ARTURS. LATVIA
9. VASILI KHARAK. BELARUS
10. VASILI KHARAK. BELARUS
10. ITO MASAKI. JAPAN
11. KARLSON ROLF JONATHAN. SWEDEN
11. KARLSON ROLF JONATHAN. SWEDEN
12. HASIUC ALIN. ROMANIA
12. HASIUC ALIN. ROMANIA
13. DUZEK MAXIM. SLOVAKIA
13. ARTEM SEREDA. UKRAINE
14. MUKHAMMED AUYEZOV. KAZAKHSTAN
14. DUZEK MAXIM. SLOVAKIA
15. SERHII RYZHKOV. UKRAINE
15. NICOLAESCU SORIN. ROMANIA
16. PAWEL HALOTA. POLAND
16. ATAY ORHAN. TURKEY
17. KOKSALDI M.ALI. TURKEY
17. KOKSALDI M.ALI. TURKEY
18. ATAY ORHAN. TURKEY
18. KALNACS ARTURS. LATVIA
19. YANYEK SABADOTTO. ITALY
19. PAWEL HALOTA. POLAND
20. KOGL MARKO. CROATIA
20. YANYEK SABADOTTO. ITALY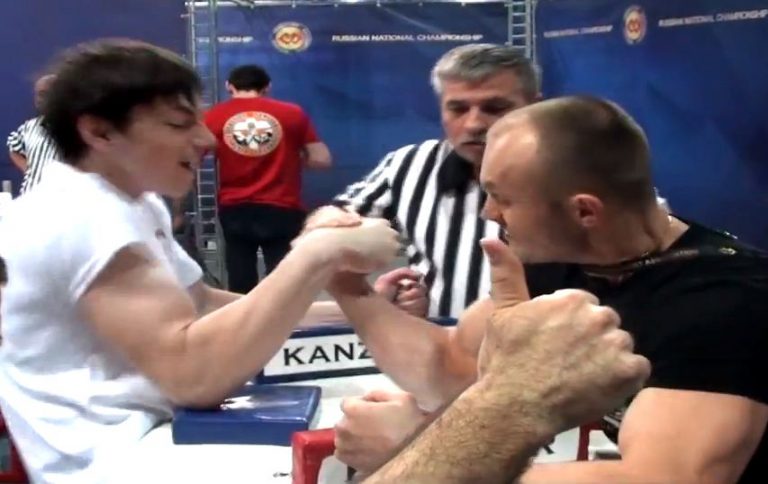 Click to see all articles about #Georgy Tautiev