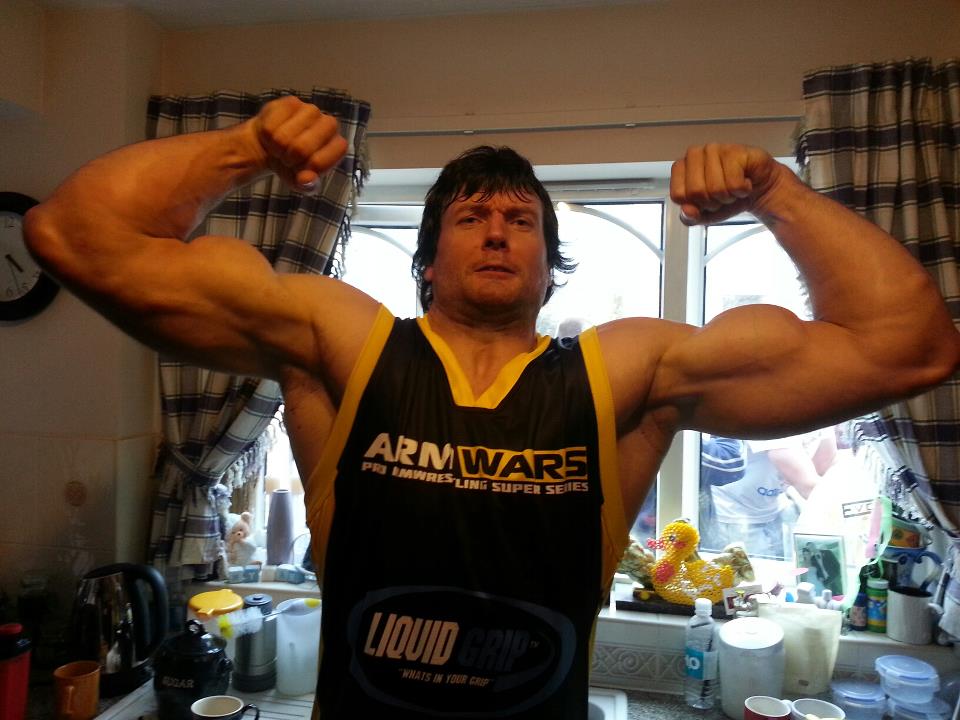 " Ok so here is the deal… Dennis Cyplenkov – anyone with his contact info please get this message to him for him to consider and please get back to me ASAP – august 24th, left hand supermatch at the world bar armwrestling championships. The wager would be 20 000 us dollars 3 out of 5. winner take all. 5000 would be put into escrow now, the rest upon arrival. Anyone who helps make this happen, thank you.. "

Source: Devon Larratt
UPDATE:
Roman Sirmanov I delivered this message to Denis and he proposed to set this armfight during the A1 tournament and agreed to do it for free, and after this tournament he is going to vacation

Devon Larratt ok so no problem… it is crazy crazy how the universe works. Dennis is off then, but something much much better looks like it may. i will post details as they come.
UPDATE 2:
Devon Larratt – facebook (21 August 2013):

" It looks as though the Vegas event is falling through. I wanted to publicly apologize to anyone who considered taking me up on the wager, especially Denis Cyplenkov who i made proposals to directly. Under the current light i would have to believe that this match also would never have happened. It was never my intention to be involved in anything shady, or to hurt Denis or anyone who would have taken the challenge . I was naive to believes the claims that were made to me, when all the warning signs were there. Many reputable people spoke up early, and i continued to promote the validity of the event by publicly issuing the challenges that came my way. For this i am sorry.

I have purchased a non – refundable ticket to Vegas. Sooo i am there anyways. UAL – you guys are awesome. I have seen what you do with 3 days notice before, and if anything is goin down i will be there.. otherwise i will armwrestle for hot dogs and mustard on the strip.. "
See all the articles about #Devon Larratt │ See all the articles about #Denis Cyplenkov